ผู้ผลิตเครื่องมือสำหรับงานวิจัยและเครื่องมือในอุตสาหกรรมอาหาร เช่น เครื่องทำแห้งแบบใช้ความเย็น (Freeze Dryer), เครื่องวิจัยสภาวะการหมัก ถังทดสอบปฏิกิริยาชีวภาพ ถังหมักเชื้อ (Fermenter / Bioreactor) และเครื่องล้างภาชนะเครื่องแก้วสำหรับห้องปฏิบัติการ ห้องแล็ป (Laboratory Glassware Cleaner / Washer) มีระบบล้างและอบแห้งแบบอัตโนมัติ มีระบบดูดจ่ายของเหลวที่ใช้ในการล้างทำความสะอาดได้สองชนิด และสามารถเลือกถาดสำหรับใส่อุปกรณ์เครื่องแก้วให้เหมาะสมกับความต้องการของท่าน เช่น ขวดเก็บตัวอย่างน้ำมันหล่อลื่น น้ำมันเตา น้ำมันดีเซล เครื่องแก้วสำหรับงานทางด้านอาหาร งานทางด้านชีวะวิทยา งานเคมีวิเคราะห์ เช่น ปิเปต บีกเกอร์ หลอดทดลอง กระบอกตวง ขวดแยกสาร ขวดรูปชมพู่ เป็นต้น
เครื่องล้างภาชนะเครื่องแก้วสำหรับห้องปฏิบัติการห้องแล็ป (Laboratory Glassware Cleaner / Washer)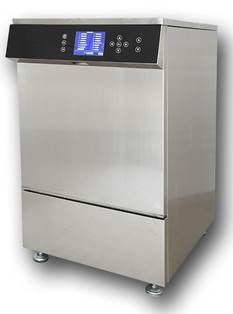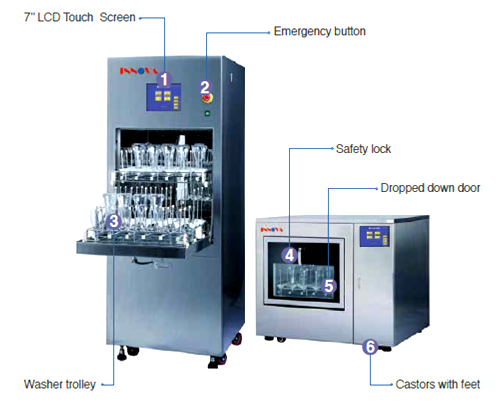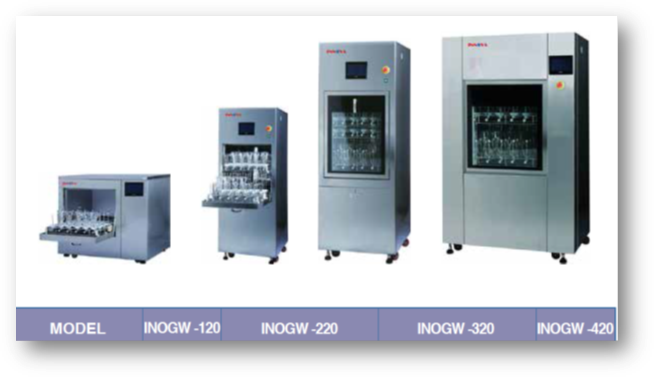 INNOVA Glassware Washer is designed to provide unmatched
flexibility, excellent cleaning and drying efficiency. When combined with
especially formulated chemistries and global service offering, INNOVA' unique
certified cleaning process provides a higher level of assurance that expected
cleaning results are achieved.
Wide Cleaning Provider
INNOVA
Glassware Washer provides various trolleys to
satisfy individualization requirement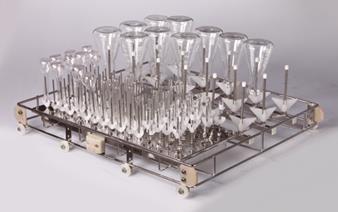 Microprocessor Control System
7"LCD
display touch screen, microprocessor with PLC system which has various of
programmable washer cycles, detergent volume etc. User programmable with 99
storable programs and definable. All significant parameters can be set, including:
execution times, operating temperatures, quantity of additives, number of
phases. Access to the control operations is protected by a system of four
u…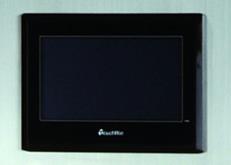 Optional Accessories
Connections
RS232 and USB / Optional Water Conductivity Monitoring/ Optional PH
Test/ Optional Printer
อุปกรณ์ประกอบ
/ Optional Accessories
INO30

To
wash maximum 30ea of 250ml infusion bottles and caps; or
other volumetic flasks conical flasks or beakers

INO36

To
wash maximum 36ea of 10~250ml volumetric flasks, conical flasks or beekers( diameter within 90mm

INO38

To
simultaneously wash mearsure cylinder 16 ea of 5~25ml, 12 ea of 50~250ml, 6
ea of 500ml and 4 ea of 1000~2000ml

INO56

To
wash maximum 36ea of 10~250ml volumetric flasks, conical flasks or beekers( diameter within 60mm)

INO 60

To
wash 60 ea of 550mm pipettes/straws. It
can also wash some wide mouth glassware such as beaker

INO3060

To
wash 30ea of pipettes and 60ea of samples vials /tubes

INO90

To
wash 90ea of 50ml flasks or beakers

INO9075U

Upper
rack to wash 75ea of petri dishes or caps within diameters 90mm

INO9075L

Upper
rack to wash 75ea of petri dishes or caps within diameters 90mm

INO26

To
wash max 26ea of transfer pipettes with its length less than 550mm; meanwhile
a 510x280mm area can be used to wash beakers or other wide mouth bottles

INO20

To
wash 20ea of rubber tubes with its inner diameters 3~8mm and length less than
3m

INO1218

130
position of injection tubes and adjustable trolley. It
can wash 112 ea of chromatography sampling bottle/ vials.It can also wash 18 ea of 10~250ml volumetric flask,triangle bottle,beaker.

INO220

220
position of injection tubes and adjustable trolleies. It
can wash 220 ea of tubes or vials and capes.

INO120

To
wash 120 ea of centrifuge tubes,test tubes, 50ml volumetrics flask

INO40

To
wash 40 ea of different specification of absorbin bottle and sample bottle

INO–MR

To
wash all kinds of dental apparatus.

INO01

To
wash wide mouth flasks such as beaker, the area is 560mmx510mm.
เครื่องวิจัยสภาวะการหมักถังทดสอบปฏิกิริยาชีวภาพถังหมักเชื้อ Fermenter / Bioreactor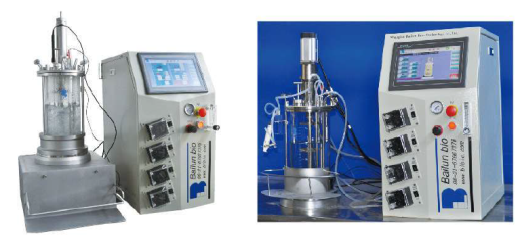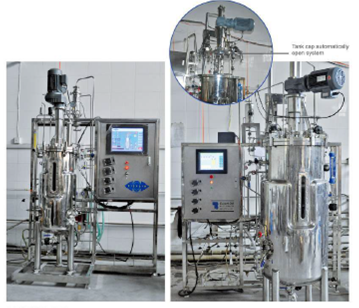 Gas Control Options
Automatic
4-gas mixing via solenoid valves / Manual gas mixing via Rotameters
/ Automatic gas flow control via Thermal Mass Flow Controller (TMFC)
/ Manual gas flow control via 0 to 4 manual Rotameters;multiple gas flow
ranges available / Ring sparger / Microsparger
Exceptional Flexibilty
Numerous
threaded ports provide a high degree of flexibility for positioning probes,
sampling tube and exhaust gas condenser to suit your process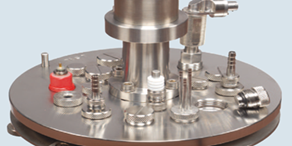 Intelligent Controls
Cell
culture mode automatically mixes two, three or four gasses for optimized cell growth.
Two-gas mixing option in fermentation mode enables mixing air and oxygen for
high cell yields. Easily switch between modes through touchscreen controls.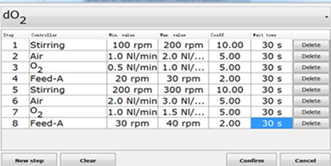 เครื่องอบแห้งเยือกแข็ง (Freeze Dryer)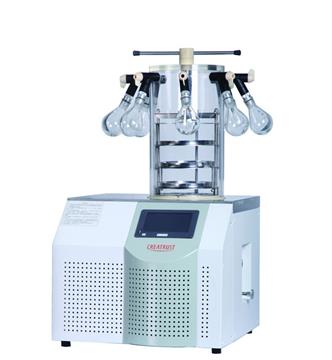 To be used widely in biological engineering, pharmaceutical
industry, food industry, material science and agriculture.
Microprocessor Control System
7"colorful
touch panel, can display the product samples temperature, cold trap temperature
and vacuum etc in digital and curve.Touch panel with tilt design conforms to
ergonomics and operate more comfortably.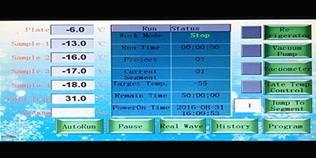 Reliable Performance
World
famous compressor (SECOP) , high performance. lubricating oil with Sole design
ensure the compressor work stable in high and low environment which enhance the
compressor life. World famous dry-filter to avoid moisture and Impurity went
into refrigerant system.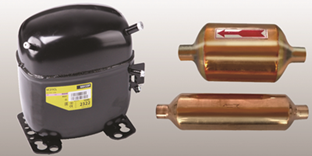 Optional Configuration
Optional
for gas interface: can inject inert gas / Optional for Cold trap electrical
heating defrost function/ Optional for rack heating which is help to test
in production, Eutectic point testing, it can have sublimation temperature